16.11.2020
The office of the future
How modern architecture meets the demands of pandemics and digitization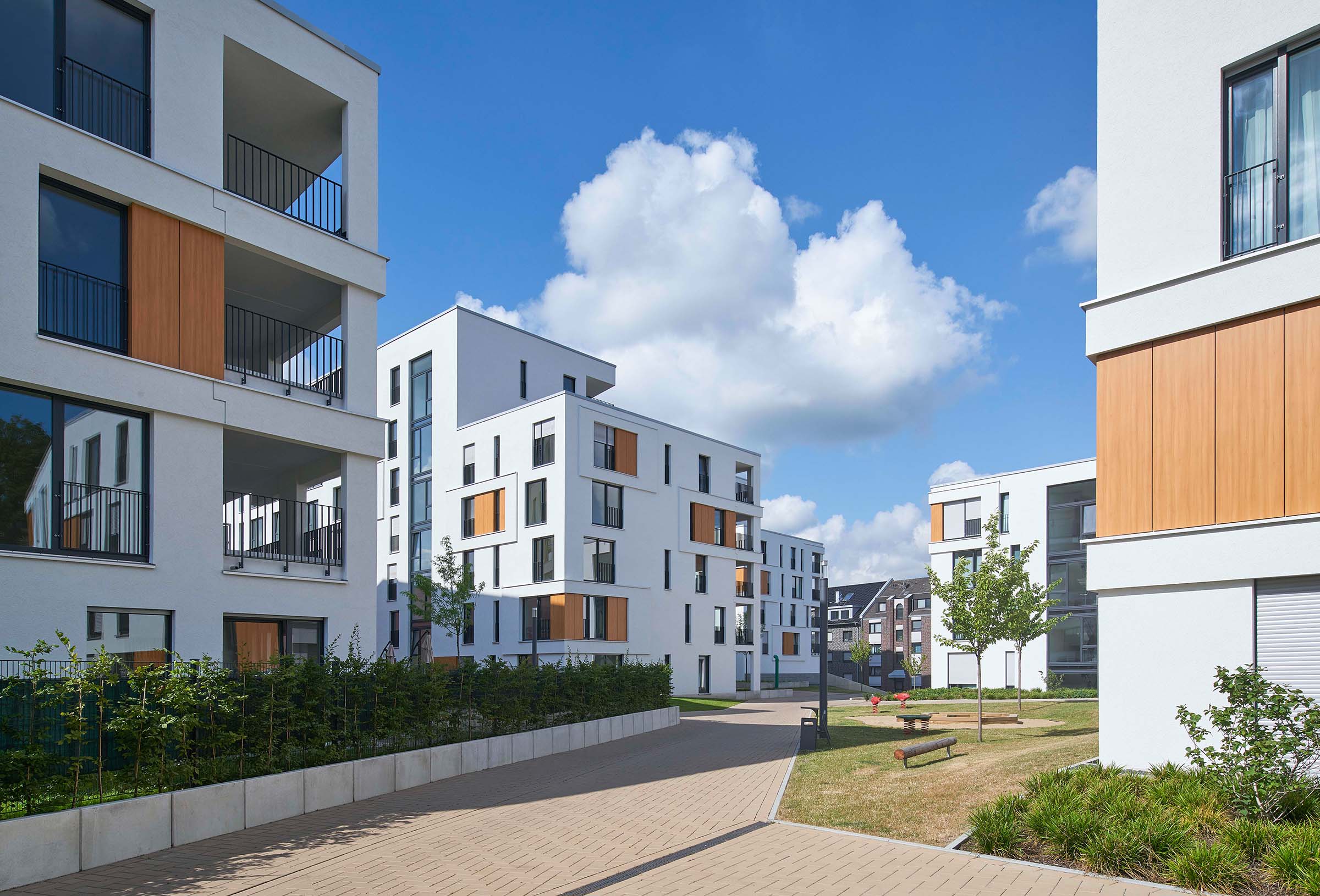 Work at home in sweatpants on the laptop, take a short drive to the office and coordinate with colleagues in a meeting room or work concentrated and flexible in the think tank. This is what everyday work has looked like for some since the Corona crisis. Not only has the aspect of working from home intensified in recent months, the digitization of the working world has also received a great deal of impetus. Offices and employers have to adapt to this change. This requires flexible office space that sustainably incorporates the aspects of modern and future working methods.
Schrammen Architekten has been dealing with the topic of the office of the future for a long time. So did Dr. Schrammen took up the aspect of future work in his doctoral thesis. Now, decades later, the way architecture deals with modern and future-oriented working methods, taking sustainability and incorporating human feelings into account, has become all the more important.
Intergenerational work
However, not only the working methods and demands of the young generation must be included in the planning, but also the baby boomers and Generation X must not be left behind. The office space must be able to serve the needs of all generations. Open spaces and communication rooms are just as important as smaller meeting rooms and closed work areas that allow quiet and concentrated work.
Accessibility and short distances are a matter of course, also with regard to inclusion. Short distances not only in the office itself, but also from the living area to work, as well as optimal transport connections are important points. Mixing the quarters with living and working spaces is also becoming more attractive.
No separation of living and working
This is a defining part of the Roermonder Höfe. The concept imports the Dutch urban planning philosophy of not closing off living and working from the public, but rather to bring life into the quarter, to the Lower Rhine. Quiet inner courtyards have been created between the residential buildings, which contribute to a high quality of living. These are acoustically decoupled from the Fliethstrasse used by a longitudinal building. Despite their different uses as living and working space, the seven buildings form an optical unit. Place of work and place of residence complement each other and enliven each other. Short distances to the city center and good accessibility ensure long-term use of the office and living spaces.
Free work
Flexibility and sustainability have always set the tone in Burkhard Schrammen and his team's planning. As early as 2000, the Vanderlande office building was designed according to the needs of the employees and the company philosophy, as a flexible place of work with space for creativity. The modern open-plan office was combined with group rooms. Clear, pure forms, based on Mies van der Rohe and glass as a design element, played a major role. In 2000 Schrammen Architekten received the industrial architecture award for this modern office building.
The planned two-storey expansion of the Vanderlande office takes the basic idea of ​​free and flexible work for employees even further. In addition to the open communication areas – so-called Open Spaces – there are quiet zones, open office space as well as meeting points and think tanks. The central zone of the design seems to dissolve into free forms and thus offers an open space that promotes meeting and communication between employees. Communication areas are becoming more and more important in a digital working world. Not only concentrated, solitary work at the desk or in the home office, but also the interaction with colleagues is important for binding employees to a company and its success.
Create synergies
The Office 4.0 design shows a building that promotes the coexistence of concentration and communication and, thanks to its flexibility, can cope with unpredictable change. The floor plan, which is particularly open on the ground floor, ensures the greatest possible flexibility in use. Co-working spaces are conceivable here, as are open office spaces and small rooms. Different companies and start-ups can work alongside but also with one another and create synergies. There will be thinking cells, team zones, informal meeting areas, meeting areas and reading areas. The focus is on flexible use.
"The work of the future can be guessed at, but not exactly foreseen. Agile thinking and flexibility in planning are required here. Just a few months ago, nobody could have suspected that we would be in the middle of a pandemic in 2020 and that the topics of digitization and home office would become so important. However, this development can also be seen as an opportunity and make our way of working sustainably future-proof. We have to respond appropriately and create concepts that are created for people and their current and future needs,"says Burkhard Schrammen.
Change of use possible
The expansion of the GEM (subsidiary of mags – Mönchengladbacher Abfall-, Grün- und Straßenbetriebe) is also focused on flexibility and barrier-free use. The extension was built onto the existing building without barriers. A large meeting room can also be used for training courses and events. The work areas themselves are also open to use and enable creative work. The spatial structure would also – in line with digital change – allow a commercial conversion. There are meeting points, think tanks, coffee bars, lounges and project rooms.
Schrammen is convinced: "Sustainable building also includes a long usage cycle. This can only be achieved if future-oriented working methods and uses of the client and employees are included. Flexibility is also required here so that conversions are possible."
Whether working in a neighborhood close to home, alone in the home office or with colleagues in the co-working space, the work of the future will remain exciting. With office space and city quarters that focus on people as users and allow flexibility in use, the work of the future can be not only exciting but also pleasant and profitable.