We
are
Schrammen Architekten BDA has been in existence in Mönchengladbach since 1988. Our office has grown steadily since then and now employs around 45 people.
We
are
Schrammen Architekten BDA has been in existence in Mönchengladbach since 1988. Our office has grown steadily since then and now employs around 45 people.
We
create
With a team of architects, engineers and draftsmen, we develop individually tailored and holistic architectural concepts. Our projects are as varied as our design – from residential, commercial and office buildings to a wide variety of special buildings for which we have accumulated in-depth expert knowledge over the years. We have won over our private, public and commercial clients in numerous architectural competitions, with many awards and with our customized concepts, and we have now completed more than 1,000 new or converted buildings for them. In the Rhine-Ruhr metropolitan region, Schrammen Architekten BDA is today one of the well-known architectural firms. We are therefore also called upon for projects outside the region as well as for international assignments.
»At the center of our thoughts and actions
stands the human being.«
DR.-ING. BURKHARD SCHRAMMEN
We
believe
Our great strength lies in our ability to listen carefully and to work our way into complex requirements down to the smallest detail. Our thoughts and actions focus on the human being as user, observer and "experiencer" of the future space. Creativity, trying out new ways of thinking, continuously dealing with the task at hand – it is only at the end of this often repetitive process that the conclusive, coherent solution for the required project emerges. Our clients profit from this consistent basic attitude from the conception to the planning and completion.
Living
Single family houses
Apartment buildings
Barrier-free living
Assisted living
Office
Office buildings
Commercial buildings
Bank building
Retail building
Administration BuildingLiving
Business
Commercial buildings
Industrial buildings
Production building
Industrial Parks
Logistics Center
Sports
Indoor Ski Halls
field hockey parks
Gymnasiums
Swimming pools
Multipurpose halls
Education
Schools
Daycare centers
Dining halls
Health
Ambulance building
Day Care
Culture
Churches
Museums
Cultural centers
Community centers
preservation of monuments
urban space
Neighborhood planning
Revitalization of commercial areas
Gaps between buildings
OWNER AND MANAGING DIRECTOR
Dr.-Ing. Architekt Burkhard Schrammen
Dr.-Ing. Burkhard Schrammen studied architecture at the RWTH Aachen University from 1975 to 1982. After his studies he worked as an employed architect in the architectural office of Eller, Moser, Maier, Walter + Partner in Düsseldorf and as an assistant to Professor Fritz Eller at the chair for the design of buildings, industrial buildings and workplaces at the RWTH Aachen.
In 1988 Schrammen received his doctorate on the subject of "The connection between the changing conditions of office work and the office workplace" and in the same year founded his own office in Mönchengladbach. Since 2007 he has also been managing partner of "die projektentwickler wohnen 2030 GmbH".
Schrammen has been involved in the Association of German Architects for years and has been the first chairman of the BDA's Left Lower Rhine District Group since 2003. Since 2010 he has been a member of the Representatives' Assembly of the Chamber of Architects NRW and is involved as a competition consultant for the district of Düsseldorf.
Schrammen is also active in other honorary offices:
For example, he is a partner in the WFMG Economic Development Corporation and a member of the Chamber of Industry and Commerce plenary assembly.
In his hometown Mönchengladbach he is also involved in the initiative group and as a board member of the Clean-up-MG association.
»For me, architecture is the constantly new challenge of designing spaces in the field of tension between purpose, individuality and multi-layered context. In the end we build for people. They are the yardstick of our actions and thinking.«
DR.-ING. BURKHARD SCHRAMMEN
»For me, architecture is the constantly new challenge of designing spaces in the field of tension between purpose, individuality and multi-layered context. In the end we build for people. They are the yardstick of our actions and thinking.«
DR.-ING. BURKHARD SCHRAMMEN
»The project for the Chamber of Industry and Commerce in Krefeld involved the partial renovation of the existing building and construction of a new building that would be connected to the old. It was no mean feat. Dr Schrammen mastered this challenge with flying colours. Both the executive committee and the building committee are very happy with the result. It is not just the architecture that pleases us: Dr Schrammen's prices are very fair, and he adhered to our schedule perfectly.«
HEINZ SCHMIDT, PRESIDENT (2009–2017)

CHAMBER OF INDUSTRY AND COMMERCE MITTLERER NIEDERRHEIN
schrammen.info, Architektur, Mönchengladbach
2019-08-27T17:16:23+02:00
»The project for the Chamber of Industry and Commerce in Krefeld involved the partial renovation of the existing building and construction of a new building that would be connected to the old. It was no mean feat. Dr Schrammen mastered this challenge with flying colours. Both the executive committee and the building committee are very happy with the result. It is not just the architecture that pleases us: Dr Schrammen's prices are very fair, and he adhered to our schedule perfectly.« HEINZ SCHMIDT, PRESIDENT (2009–2017) CHAMBER OF INDUSTRY AND COMMERCE MITTLERER NIEDERRHEIN
https://schrammen.info/en/testimonials/projekt-en-ihk-pruefungs-und-weiterbildungszentrum-ihk-mittlerer-niederrhein-heinz-schmidt/
»VIVAWEST is a housing enterprise that primarily invests in holistic district developments. Dr Schrammen's new construction project at Vituspark in Mönchengladbach convinced us of his skills as a project developer and architect. His sustainable approach played an important part. The district is innovative in a number of ways: its flexible layout makes the courtyard and patio houses very adaptable. They offer a great deal of options for families, couples and singles at different stages of their lives. The campus houses are similarly versatile. While there are flats on top of each other, they do not all have the same layout. This is quite obvious from looking at the balconies, which face different directions. The district is in an extremely attractive location, too: surrounded by greenery, close to the city centre and with a view of Mönchengladbach's most picturesque sight, the Abteiberg.«
CLAUDIA GOLDENBELD, MANAGING DIRECTOR

VIVAWEST WOHNEN
BASTIAN BRUSINSKI, DEPUTY DEPARTMENT MANAGER ACQUISITION/EVALUATION

VIVAWEST WOHNEN
schrammen.info, Architektur, Mönchengladbach
2019-08-27T17:12:59+02:00
»VIVAWEST is a housing enterprise that primarily invests in holistic district developments. Dr Schrammen's new construction project at Vituspark in Mönchengladbach convinced us of his skills as a project developer and architect. His sustainable approach played an important part. The district is innovative in a number of ways: its flexible layout makes the courtyard and patio houses very adaptable. They offer a great deal of options for families, couples and singles at different stages of their lives. The campus houses are similarly versatile. While there are flats on top of each other, they do not all have the same layout. This is quite obvious from looking at the balconies, which face different directions. The district is in an extremely attractive location, too: surrounded by greenery, close to the city centre and with a view of Mönchengladbach's most picturesque sight, the Abteiberg.« CLAUDIA GOLDENBELD, MANAGING DIRECTOR VIVAWEST WOHNEN BASTIAN BRUSINSKI, DEPUTY DEPARTMENT MANAGER ACQUISITION/EVALUATION VIVAWEST WOHNEN
https://schrammen.info/en/testimonials/projekt-en-quartier-am-vituspark-vivawest-claudia-goldenbeld-und-bastian-brusinski/
»ZERRES, the internationally renowned trousers designer, has implemented an extraordinary project together with the Schrammen architecture office: its new logistics centre.
The creativity, modern design and clear-cut shapes of the building are meant to reflect the dialogue between fashion and architecture.
Down to the smallest detail, we have created a clear, high-quality structure that goes beyond mere function.
The creative process was fuelled by the ideas we developed together and the implementation of solutions based on these ideas.
Its results are a perfect fit, which can be seen in many details.
The generous glass façade, water basin and the black aluminium panels give the building its unique character.«
HELGA ENGLER, MANAGING DIRECTOR

W. ZERRES
MARCUS SCHRAMMEN, MANAGING DIRECTOR

W. ZERRES
schrammen.info, Architektur, Mönchengladbach
2019-08-27T17:07:03+02:00
»ZERRES, the internationally renowned trousers designer, has implemented an extraordinary project together with the Schrammen architecture office: its new logistics centre. The creativity, modern design and clear-cut shapes of the building are meant to reflect the dialogue between fashion and architecture. Down to the smallest detail, we have created a clear, high-quality structure that goes beyond mere function. The creative process was fuelled by the ideas we developed together and the implementation of solutions based on these ideas. Its results are a perfect fit, which can be seen in many details. The generous glass façade, water basin and the black aluminium panels give the building its unique character.« HELGA ENGLER, MANAGING DIRECTOR W. ZERRES MARCUS SCHRAMMEN, MANAGING DIRECTOR W. ZERRES
https://schrammen.info/en/testimonials/projekt-en-zerres-logistikzentrale-zerres-helga-engler-und-marcus-schrammen/
»Places of salvation heal the soul. I am eternally grateful to the creativity of Dr Schrammen, which I got to experience first hand during the conversion of two churches. The new liturgical space that was built in St Marien emphasises what is essential with its focused clarity and bright beauty. Here, people meet God and each other! In St Josef, the message of Christ's resurrection is made visible. The colours of the gravestones bring the light of the church windows into its interior, making it a comforting and vibrant space. And an olive tree bears witness to the triumph of life!«
KLAUS HURTZ, PASTOR

PARISH ST MARY'S
schrammen.info, Architektur, Mönchengladbach
2019-08-27T17:19:58+02:00
»Places of salvation heal the soul. I am eternally grateful to the creativity of Dr Schrammen, which I got to experience first hand during the conversion of two churches. The new liturgical space that was built in St Marien emphasises what is essential with its focused clarity and bright beauty. Here, people meet God and each other! In St Josef, the message of Christ's resurrection is made visible. The colours of the gravestones bring the light of the church windows into its interior, making it a comforting and vibrant space. And an olive tree bears witness to the triumph of life!« KLAUS HURTZ, PASTOR PARISH ST MARY'S
https://schrammen.info/en/testimonials/projekt-en-pfarrkirche-st-marien-und-grabeskirche-st-josef-pfarrgemeinde-st-franziskus-klaus-hurtz/
»The project that we are currently working on at Viersener Straße/Bebericher Straße is highly complex for a number of reasons. It is to develop a space for a mixture of commercial and private use over 5000 square metres at a prominent location. This kind of project requires an architect who is solution-oriented, determined and has great willpower. We believe that Dr Schrammen is the right man for the job. We also like his aesthetic perception. The larger buildings that we know he designed convey a clear message.«
DR. MED ANDREA COENEN, MANAGING DIRECTOR

SRC CENTRE FOR OUTPATIENT REHABILITATION
STEPHAN COENEN, MANAGING DIRECTOR

AUTO CENTRUM WALTER COENEN
schrammen.info, Architektur, Mönchengladbach
2019-08-27T16:53:04+02:00
»The project that we are currently working on at Viersener Straße/Bebericher Straße is highly complex for a number of reasons. It is to develop a space for a mixture of commercial and private use over 5000 square metres at a prominent location. This kind of project requires an architect who is solution-oriented, determined and has great willpower. We believe that Dr Schrammen is the right man for the job. We also like his aesthetic perception. The larger buildings that we know he designed convey a clear message.« DR. MED ANDREA COENEN, MANAGING DIRECTOR SRC CENTRE FOR OUTPATIENT REHABILITATION STEPHAN COENEN, MANAGING DIRECTOR AUTO CENTRUM WALTER COENEN
https://schrammen.info/en/testimonials/projekt-quartier-am-wasserturm-dr-med-andrea-coenen-und-stephan-coenen/
»If you want your employees to be creative, you need to give them space. Schrammen Architekten reliably transposes our ideas about contemporary working environments into architecture. In the face of increasing digitalisation, we want our open-space offices to give our employees more space to contribute their own thoughts. Developing an idea in peace, working on a project together, talking, relaxing – our expanded office building is the right place for all these things. The new building we added in 2000 already changed our processes just as we had hoped. We and our employees are very excited about the expansion.«
MATTHIAS KRAMM, MANAGING DIRECTOR

VANDERLANDE
schrammen.info, Architektur, Mönchengladbach
2019-08-27T17:14:29+02:00
»If you want your employees to be creative, you need to give them space. Schrammen Architekten reliably transposes our ideas about contemporary working environments into architecture. In the face of increasing digitalisation, we want our open-space offices to give our employees more space to contribute their own thoughts. Developing an idea in peace, working on a project together, talking, relaxing – our expanded office building is the right place for all these things. The new building we added in 2000 already changed our processes just as we had hoped. We and our employees are very excited about the expansion.« MATTHIAS KRAMM, MANAGING DIRECTOR VANDERLANDE
https://schrammen.info/en/testimonials/projekt-en-vanderlande-bueroerweiterung-vanderlande-matthias-kramm/
»Those who build workshops and living spaces for people with disabilities work with two critical limitations: a large amount of official regulations and a tight budget. The Hephata building project posed an additional challenge: we wanted to free the facilities from their former institutional atmosphere, so our residents would be able to live in normal houses. Dr Schrammen listened carefully, understood our philosophy and built the rooms we needed for our ideas. He has given us workshops and houses that are as functional as they are aesthetically pleasing. This is why we have been working with Dr Schrammen for twenty years.«
KLAUS-DIETER TICHY, BOARD MEMBER

EVANGELICAL FOUNDATION HEPHATA
schrammen.info, Architektur, Mönchengladbach
2019-08-27T17:18:08+02:00
»Those who build workshops and living spaces for people with disabilities work with two critical limitations: a large amount of official regulations and a tight budget. The Hephata building project posed an additional challenge: we wanted to free the facilities from their former institutional atmosphere, so our residents would be able to live in normal houses. Dr Schrammen listened carefully, understood our philosophy and built the rooms we needed for our ideas. He has given us workshops and houses that are as functional as they are aesthetically pleasing. This is why we have been working with Dr Schrammen for twenty years.« KLAUS-DIETER TICHY, BOARD MEMBER EVANGELICAL FOUNDATION HEPHATA
https://schrammen.info/en/testimonials/projekt-en-wohnheim-fuer-menschen-mit-behinderung-evangelische-stiftung-hephata-klaus-dieter-tichy/
»Mönchengladbach is a mere stone's throw from the Netherlands, but they might as well be different worlds. Without Dr Schrammen, we would not have dared to take this big step, and it would certainly not have been successful without his help. It is not just a few paragraphs that are different – it is the entire mentality, all processes. To realise large-scale projects such as Roermonder Höfe and Steinmetzstraße, you need to know a city inside out. I first met Dr Schrammen at a trade fair in Amsterdam a few years ago. Our first major project together was not easy. Over the course of several years, we went through many stages and developed enormous trust in one another. I appreciate our partnership with Dr Schrammen tremendously.«
PIET VAN POL, MANAGING DIRECTOR

VAN POL BEHEER BV
schrammen.info, Architektur, Mönchengladbach
2019-08-27T17:09:41+02:00
»Mönchengladbach is a mere stone's throw from the Netherlands, but they might as well be different worlds. Without Dr Schrammen, we would not have dared to take this big step, and it would certainly not have been successful without his help. It is not just a few paragraphs that are different – it is the entire mentality, all processes. To realise large-scale projects such as Roermonder Höfe and Steinmetzstraße, you need to know a city inside out. I first met Dr Schrammen at a trade fair in Amsterdam a few years ago. Our first major project together was not easy. Over the course of several years, we went through many stages and developed enormous trust in one another. I appreciate our partnership with Dr Schrammen tremendously.« PIET VAN POL, MANAGING DIRECTOR VAN POL BEHEER BV
https://schrammen.info/en/testimonials/projekt-en-schillerquartier-und-roermonder-hoefe-van-pol-beheer-piet-van-pol/
»The ROERMONDER HÖFE project is really special to us. We were very lucky that the market situation and the opportunities arising from the urban development of the area complemented each other so perfectly. The investor and the architect had a common goal for Roermonder Höfe: innovation. Our project raises the bar – not just for Mönchengladbach. Dr Schrammen has convinced me of the potential of the city. He has told me about its dynamism, its appetite for change and the good interplay of politics and the local economy. This is a rare combination.«
KLAUS NIEWÖHNER-PAPE, MANAGING DIRECTOR

INDUSTRIA WOHNEN
schrammen.info, Architektur, Mönchengladbach
2019-08-27T17:21:56+02:00
»The ROERMONDER HÖFE project is really special to us. We were very lucky that the market situation and the opportunities arising from the urban development of the area complemented each other so perfectly. The investor and the architect had a common goal for Roermonder Höfe: innovation. Our project raises the bar – not just for Mönchengladbach. Dr Schrammen has convinced me of the potential of the city. He has told me about its dynamism, its appetite for change and the good interplay of politics and the local economy. This is a rare combination.« KLAUS NIEWÖHNER-PAPE, MANAGING DIRECTOR INDUSTRIA WOHNEN
https://schrammen.info/en/testimonials/projekt-en-roermonder-hoefe-industria-wohnen-klaus-niewoehner-pape/
0
schrammen.info, Architektur, Mönchengladbach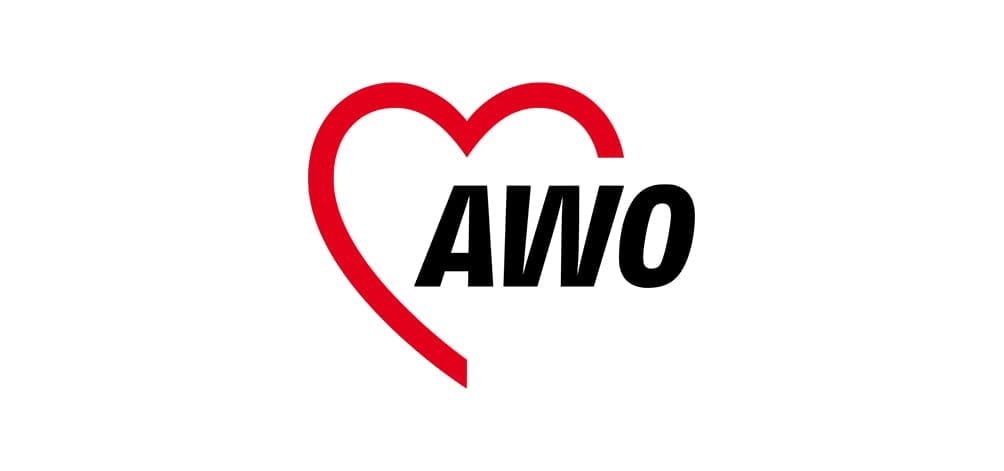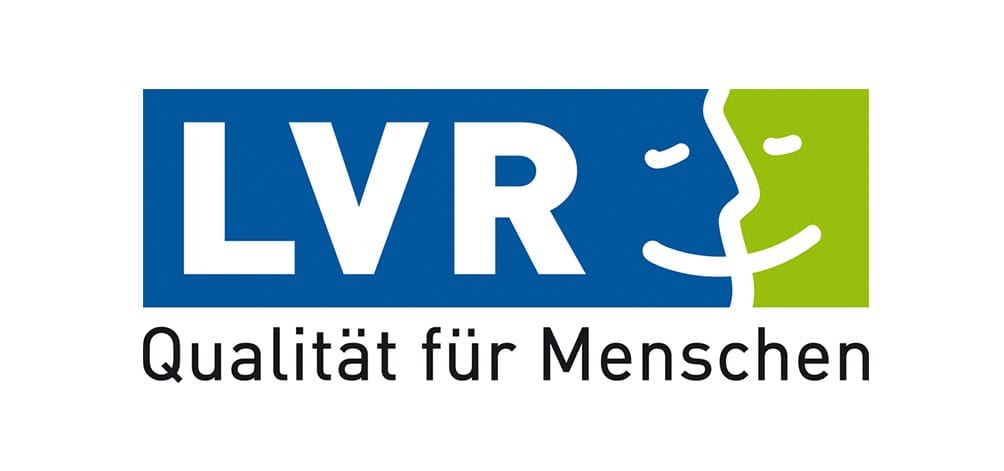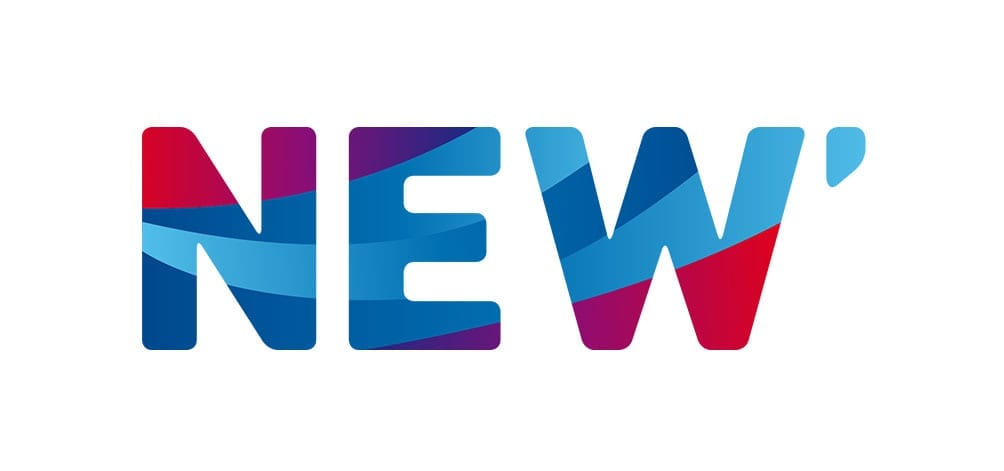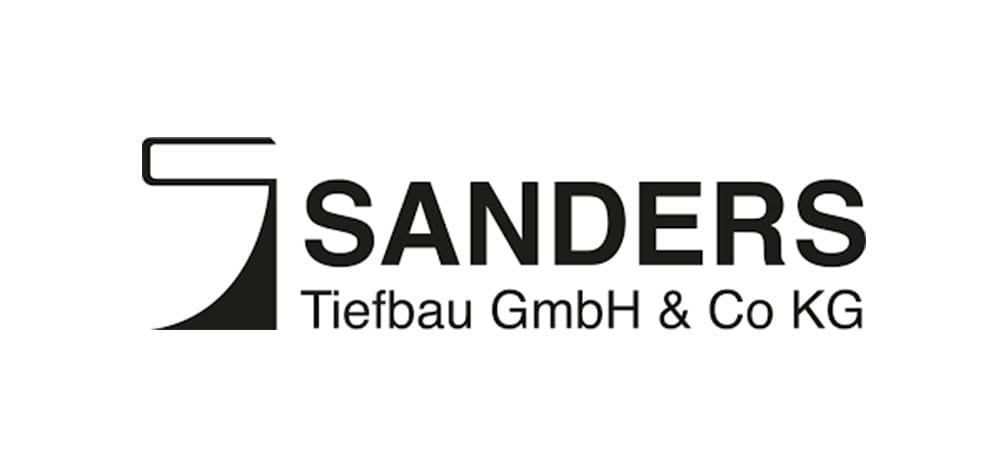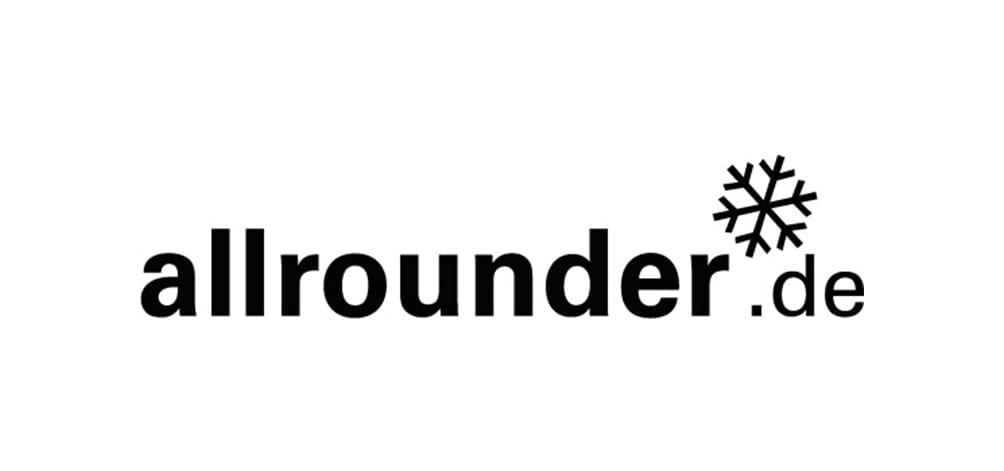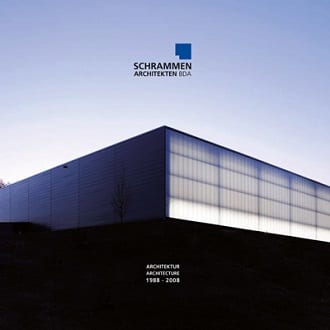 SCHRAMMEN ARCHITEKTEN BDA
Project selection architecture 1988–2008
SCHRAMMEN ARCHITEKTEN BDA
Project selection architecture 2008–2018
Let's get in touch
WE LOOK FORWARD TO YOU
Schrammen Architekten BDA GmbH & Co. KG
Karmannsstraße 57
D-41061 Mönchengladbach