28.11.2019
Ceremonial laying of the foundation of the Quartier am Eickener Markt
Foundation for 113 barrier-free rental apartments and a day care center.
In Mönchengladbach Eicken, a new residential district is being built on the site of a former clothing factory. Together with our client Vivawest we were able to lay the foundation today.
Nine 2- to 4-storey multi-family houses with staggered storeys and a total of 113 barrier-free rental apartments and a day-care center are being built on the 10,200 square meter plot.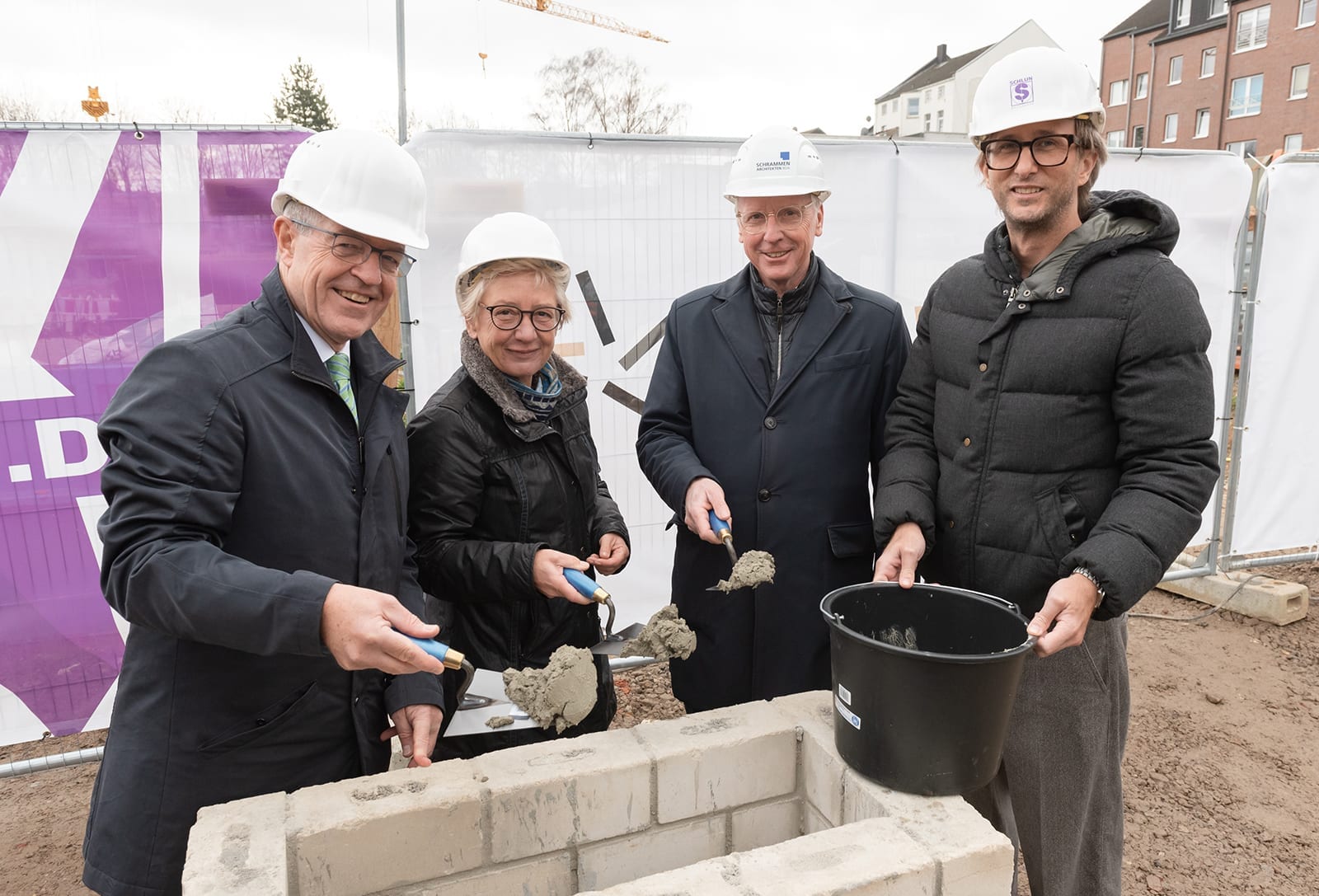 Quartier am Eickener Markt
The Quartier am Eickener Markt has a spacious block structure. On the inside, buildings of various sizes line a central pedestrian zone. It creates a campus-like area with various paths and squares. The balanced combination of green spaces and fortified areas gives the quarter a Mediterranean atmosphere.
All buildings are white and feature window and balcony elements for a vivid visual effect. The green surroundings form an attractive contrast. We are building around 130 residential units sized 40–120 square metres and a daycare centre with two groups. The location and architecture of the complex facilitates diversity both inside and out, which creates a well-rounded quarter.
Photos: Vivawest
Visualization: Schrammen Architekten BDA