Reacting to the changes in the world of work and universities as well as doing justice to the ideas of the master plan – these were the challenges our Office 4.0 project reacts to. Opposite the Niederrhein University of Applied Sciences, a contemporary place for working, teaching and learning is being built on Rheydter Straße in Mönchengladbach.
A meandering structure is planned that looks like an "S" from above. As a result, the contemporary building offers a plaza in the outdoor area that promotes communication.
The communicative approach continues inside. Flexible office space reacts to the changing world of work. There are open spaces and co-working spaces on the ground floor. For example, start-ups and freelancers can work here, exchange and joint projects are possible here.
Think tanks, team zones and meeting areas can be used as required. This means that the Office 4.0 building reacts to changes; expensive renovation measures are not necessary.
Office 4.0 serves as a modern office building as well as an institute building for the Niederrhein University of Applied Sciences and thus also reacts to the university's growing space requirements.
Office 4.0 reacts to possible future changes, expensive conversion measures are not necessary.
The plaza outside the contemporary building promotes communication.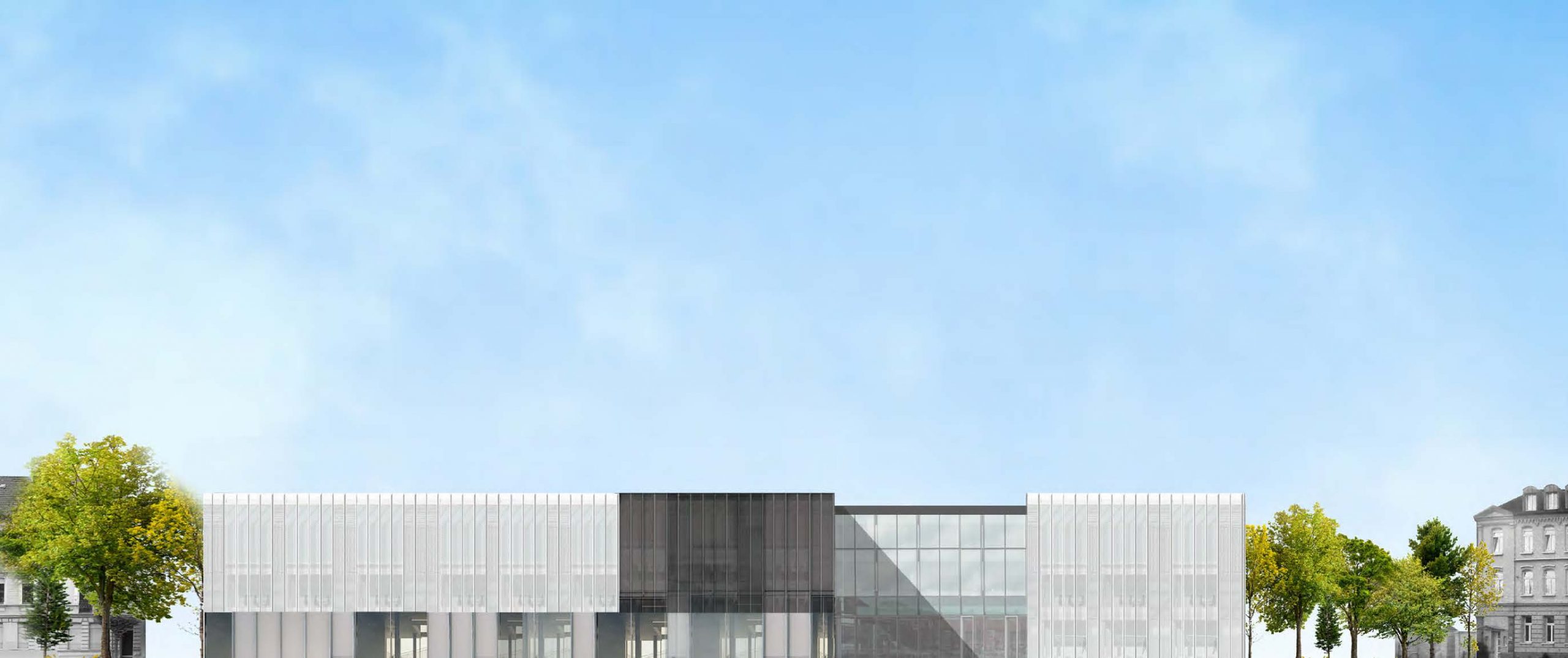 CLIENT
not published yet
LOCATION
Mönchengladbach
TYPE OF BUILDING
University, Office
VISUALIZATIONS
Schrammen Architekten BDA
KUNDE
IHK Mittlerer Niederrhein
ORT
Krefeld
GEBÄUDETYP
Schulungszentrum
STATUS
Fertiggestellt, 2016
FOTOS
B+E Fotografie